A little roundup of great things I've been reading, watching and listening recently.
1. A Very English Scandal – on BBC iplayer, but also a book
I'd heard it was amazing and the acting was incredible – these are true – but what I didn't expect was how darkly and absurdly funny this was. It's also incredibly important because it really hammers home that until recently, simply being gay was a crime, and that people were willing to kill themselves or their lovers over risking exposure.
A great quote from the series is when a character – in a house so surreal I can't begin to describe it – talks about the suicide of his gay brother and says "this law…we are murdering them with this law".
Funny, interesting and informative without every being 'heavy'. Ed Milliband is funny in a sort of 'peepshow' way; unaffected, dorky and endearing.  This is an amazing find as podcasts go.
Example for the uninitiated: Serfs of Silicone Valley
Varoufakis is like a politically woke Oscar Wild with his own audiobook. Here he explains his side of how he sees the Greek debt crises, austerity and the Euro, but he's able to break down complex systems like debt and the European central bank (ECB) for someone like me, in a way that makes sense and isn't too dense.
He's so smart, articulate, passionate in his convictions and ludicrously over-educated that I imagine he must have been HELL to try and argue with from the side of the ECB. Miguel has confirmed that people in the room with him report that each meeting was like sitting in a lecture.
When I need a break from screens, I'll go for a walk until my fitbit beeps and listen to this. I do often need to hit the 15 second rewind to get all of the concepts, but that's because I'm easily distracted by the flashing green man or cute dogs while walking.
You know those cute, summer romance films where the boring, uptight, or shy guy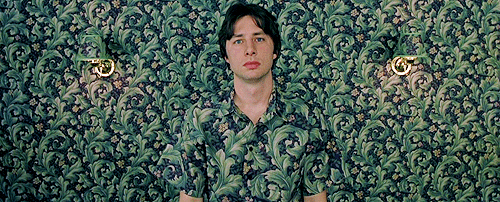 meets a kooky, free-spirited manic-pixie-dream-girl who turns his life upside down?
This story is set exactly 13 years after they marry and shows the inner life and perspectives of the husband. It's really cute because you also start to see the ways he's noticing how he's changed because of her and his own amusement and at times bewilderment. Also, there's something really satisfying of someone giving us a follow up to these kinds of stories, because in a lot of films, while you're happy at the cute ending, you kind of walk away wondering "but would they really work as a couple?"
Now in its THIRD SEASON, this podcast is as good as any tv show around. If you haven't started listening, start NOW. It's so good. And you don't even need to pay a subscription.
Example for the uninitiated: a polite word for liar.
I probably find the bored-yet-amused, middle-class tones of this presenter as much a topic of study (seriously, how did sounding bored and sleepy come to signal being 'better off than you'? Should I be sounding like this? No, right? I mean, EW. Right?) as I do the actual topics on a discussion, but this is pretty much what it says on the tin: a topic, and picking it apart. Again, interesting, lots of food for thought, but not in a depressing or rage, or apathy-inducing way.
Example for the uninitiated: Can you get arrested for basically doing nothing at all?